This is the second of two articles designed to raise awareness of home improvement business regarding the magnitude and the growing power of text messaging for lead generation and business growth. Please review our previous post, "The World Is Changing, and More People Are Using Texting than Ever Before," to better understand the emergence of texting as a marketing tool.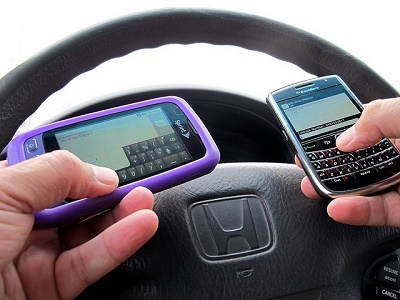 Optimize, Optimize
You've been advised to use email to optimize lead generation. You've been encouraged to use Facebook to grow your business. You've been prompted to use Twitter to stay in touch with customers. You've been taught the need to optimize your website for Google and other search engines.
Now, just when you think you've done all that you can do and you are ready to sit back, relax, and let the leads come in, Keyword Connects bursts your bubble by urging you to develop a strategy for using SMS (aka text messaging) to promote your business.
Will it never end?
Is this some kind of (right or left or Buffalo) wing conspiracy?
Probably not.
Aside from the speed with which communication technology is advancing, the preferred consumer use of that technology is changing just as rapidly. It seems like just yesterday when everyone had to have a PC on their desk and had to have email. Not to mention Facebook. Almost overnight, the consumer-preferred method of communication is cellular, and their preferred communication style is texting.
Open Them Eyes, Open Them Eyes
Business cannot afford to turn a blind eye to reality. Perhaps the most important reality is that it is possible to reach consumers on their PCs only when they are actually on their PCs. On the other hand, their cell phones go wherever they go. The reality is that if you want to reach customers, you have to reach them where they are.
The next important reality is that text messaging for lead generation is far easier than most people think it is. In fact, it may be the easiest form of effective communication available today, with an open rate in excess of 95%. Compare that to only 22% of emails. Check this out: 90% of all text messages are read within three minutes of receipt.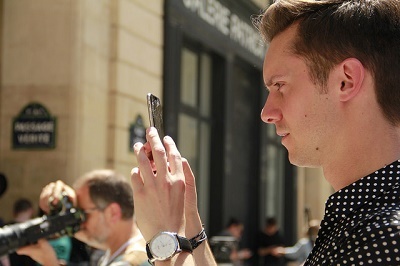 Ask yourself these questions:
How likely are you to ignore a call on your smartphone?
How likely are you to ignore a text message?
The Eyes Have It
When it comes to communicating, we humans are wired with some predominant characteristics. We all want to connect quickly with others, but we want to control how others connect with us. We are all far more influenced by the power of the written word than we are by face-to-face (or ear-to-phone) interaction.
"My task, which I am trying to achieve is, by the power of the written word, to make you hear, to make you feel–it is, before all, to make you see." – Joseph Conrad, from Lord Jim
Applying this knowledge to text messaging, consider these opportunities for text messaging lead generation:
It's an opportunity to offer discounts and deals
It's an opportunity to offer coupons
It's an opportunity to register for special in-house events
It's an opportunity to respond to special offers
That's just a start. The possibilities are limited only by your imagination (and a few laws and regulations). The potential is so disproportionate to all preceding methods that text messaging cannot be ignored. We know that you'd like to put your feet up and rest a while, but we also know that this easy method of lead generation is becoming the most powerful.
Contact us. Let us show you how you can get more leads than ever before by using text messaging and by using our unique lead generation service to grow your business.