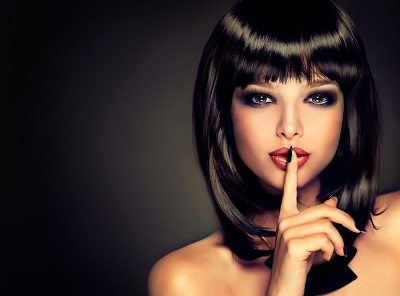 Shhh.
We are about to reveal some 'secrets' for successful lead generation on the internet. While these tips aren't actual secrets, many home improvement businesses have not yet discovered this information.
Are you ready? Here they are!
1. Just because SEO is an acronym doesn't mean that you need to be a rocket scientist or a computer geek to optimize your business' online presence.
2. Search engine optimization is not all about keywords – or Keyword Connects – although leveraging both SEO and Keyword Connects has proven to generate more leads.
3. The BIG SECRET is: SEO is all about exposure. In most parts of the country, exposing yourself in public will land you in jail, but exposing your business to the buying public is an entirely different matter.
It's Like Schmoozing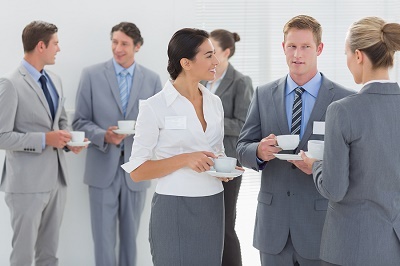 Have you got my business card?
You can go to a local "Meet and Greet," have a cuppa, and pass out business cards. There's nothing wrong with that. You just don't reach many people.
You can knock on doors and leave door hangers. There's nothing wrong with that, but some homeowners might be insulted by the mere "suggestion" that their home needs remodeling.
You can have an online presence. We most certainly advocate that. But it's not enough.
People Have to be Able to Find Your Business
Back in the good old days, people looked in the Yellow Pages, got your name, address, and phone number (NAP), then either called or visited your brick and mortar location (because that was the only location you had).
You've got to think of your website as another location. It's located on the internet cyber-highway where traffic is always moving at a relentless pace. Most of the traffic is looking for something, even if it is just information. Consumers who are in a buying mode are looking for a home improvement business that is in their area that provides the products and services they need.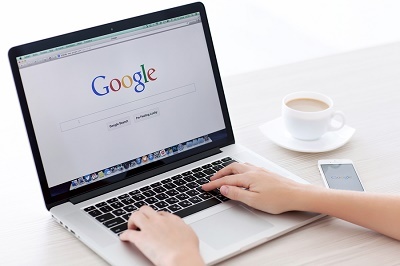 Give Them What They Need and You Will Have a Lead.
The first thing they are looking for is your NAP. Make sure that it is present and visible. Make sure that it is formatted the same way everywhere it appears. See? It doesn't take a rocket scientist.
Next, be sure that your business information is complete on all the major business review sites. Begin with Google and Yelp, but search for others as well, including mobile apps like Superpages, ShowNearby, My Community Directory (for businesses in Virginia), or Locally Austin (This one is especially good for businesses in, well, Austin). Claim your business listing on sites relevant to your service area.
You would be surprised at how many businesses are listed, but not claimed. Yours should not be one of them.
Develop a strong social media presence and keep it up to date. Facebook, Twitter, Pinterest, LinkedIn, and Foursquare.
Finally, ensure that your website has robust content. The major search engine algorithms favor sites with informative, meaningful content.
Is that all there is to successful lead generation through SEO? No. But these are some of the simplest, least time consuming, low maintenance methods to capture leads in the world of inbound marketing. Even passive marketing can be active.
For outbound marketing, Keyword Connects is your best advocate. We do the legwork. You reap the benefit of exclusive-to-you, pre-qualified leads paid for on a performance basis. We are only successful if we make your business more successful. Contact us and learn how Keyword Connects works.