Let's talk about pay per call. I've said before, pay per call is a great way for home improvement companies to generate leads.
Now I'd like to elaborate on the topic of call duration. Pay per call services used to make you pay for every call, but that model had some obvious flaws. Customers were unhappy about being charged for robocalls, calls from people who had inane questions, and calls from confused people looking to simply order a pizza. Short, trivial calls like that don't generate any home improvement leads. 
"I mean, I guess if you hire me to redo your kitchen I could throw in a medium pepperoni or something."
Image Credit: 

Andrew Wippler
So some pay per call vendors switched to a minimum length for payment – you don't owe them a cent unless the call lasted a certain amount of time, generally something in the 30 – 60 second range. Those are the sorts of calls that are more likely to generate leads. The caveat is that you get charged more for lengthier calls, so when you pay for the long ones you've got to make sure you get your money's worth. I like to think of it as ordering a big submarine sandwich instead of a small one, and ensuring that I eat the whole thing, although that's possibly just because I'm writing this before lunch. 

Think about your typical call length or, better yet, time the next few calls you take. How long does it take just to exchange pleasantries and assess the nature of the caller's interest? That's 30 seconds right there. Or what if they call after hours or while your phone is unmanned? By the time they've listened to your voice mail message they've hit the minimum time threshold again, regardless of whether they leave a message or not. Why pay for someone who doesn't leave a lead?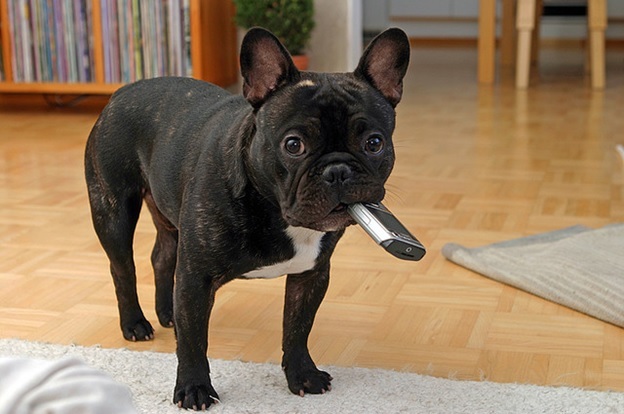 This caller, for example, is unlikely to get you a sale.
Image Credit: 

Heidi
Remember, pay per call providers switched to this model because they realized that quality leads were worth forking out extra money for. You just need to take that a step further. You're not running a restaurant or a hair salon, where appointments can be made in under a minute. You need to have conversations with your customers about what they're looking for and what their budget is before you even start talking appointments – just figuring out what they want to do with their rumpus room can take a couple of minutes.

Two minutes is a good threshold for what you should be willing to pay for. That's long enough to establish whether or not the caller is serious about hiring you, and that means it's long enough for you to establish whether or not you're looking at a potential lead. This will cost you more money, but it will also give you a much greater return on your investment.

Pay per call is pricey compared to, say, pay per click. But don't balk at the costs – whereas someone might flit away from your website after 15 seconds, anyone who has a two minute conversation has at least some potential as a sale. Setting a sufficiently lengthy minimum threshold will separate casual callers from homeowners who are serious about hiring you for a renovation.
And leads like that are well worth the price.