What percentage of your budget goes towards digital media advertising? That's an easy question to answer, right? Okay, here's a trickier one – is that more or less than the average home improvement business? You might not know the answer to that offhand, but you could probably make an educated guess or do a little research. So here's the kicker – what return on your investment – how many leads are you getting for your digital media expenses?
It sounds like an obvious question, but many small businesses only have a vague idea. An article by Street Fight Magazine found that, while over 90% of small businesses have a web presence, many don't know how to get the most out of it. And this comes at a time when digital media spending is going firmly in one direction, and it ain't down.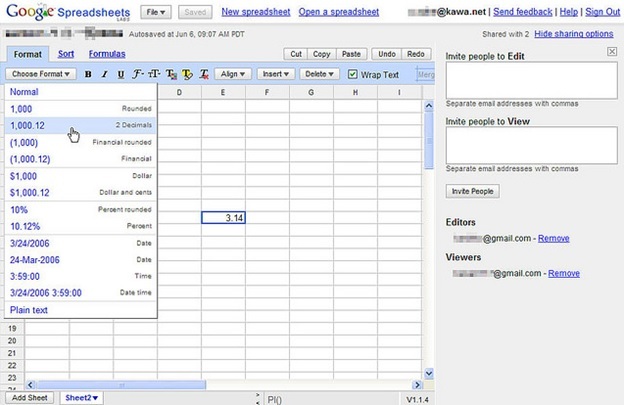 The piece estimates that in 2014 small businesses will spend over 500 billion dollars on digital marketing, so with numbers like that there better be a decent return rate. I don't want to look too closely at the statistics, because the study covers businesses from all fields and, as I can't emphasize enough, home improvement has very different metrics for success when compared to most industries. But there's one common denominator I want to focus on – regardless of how you measure success, many small businesses aren't sure about what kind of ROI their digital marketing is getting them.
While Street Fight's report was mostly rosy, their one big concern is that many companies don't know how to measure whether or not their web presence is profitable. This can be especially problematic in a lead driven industry like home improvement – when you're focusing on big sales here and there rather than a steady stream of revenue, it can be difficult to tell whether a major lead came to you because of your new Facebook campaign or just because they decided it was finally time to get that new kitchen.
Short of interrogating every lead about how and why they came to you, you may never know for sure. But there are metrics you can and need to follow to get the best idea of where your marketing money is going. Pay per call services, for example, offer customers statistics, although as I've told you before, you need to analyze those stats carefully.
Another good point made by the piece is that, if you employ a marketing service rather than handling marketing yourself, it's so, so important to make sure that the two of you are on the same page. Marketing companies that have never worked with home improvement businesses can easily misunderstand the needs of the industry, and that can lead to misguided marketing campaigns and wasted money.
Digital marketing is on the rise, which shouldn't surprise anyone. But the fact that many small businesses don't know where their marketing budget is going should. Make sure you don't fall into the latter category by keeping a close eye on where your money is going, where your leads are coming from, and whether or not those statistics are related.