You may have heard some jokes on late night about Google Plus. "If you want to visit a real graveyard this Halloween, just log into Google +!

Yes, the major media outlets have had their share of fun with Google's struggling social network. But beneath the jokes, Google Plus is actually a powerhouse. It's bigger than Twitter. It's growing rapidly (as of mid-2013 it had a 33% growth rate). It's becoming increasingly popular with older industry professionals. And it's becoming important.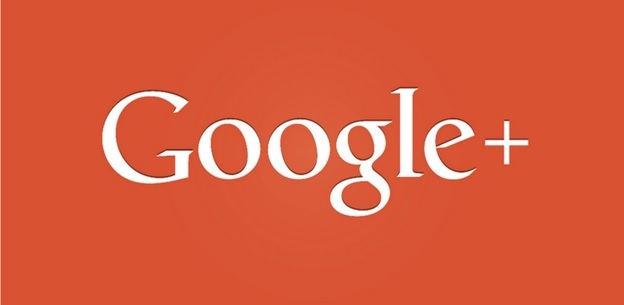 No one likes Crocs either, and they're still around.
Photo credit: 
Linkhumans.com
That's because there's one key factor that sets Google Plus apart from Facebook, Twitter and all its other competitors, and that's its influence on Google search rankings. The popularity of a Google Plus page plays a more important role in how searches are processed than the popularity of other social media accounts. If you want to rank higher on Google you need to start making some Plus connections.

The bad news is that its influence isn't too large, so don't expect a massive boost in traffic just because you've started looking after your profile. The good news is that curating your page is relatively easy. I know, it's a hassle to add yet another responsibility to your daily agenda. But if you keep a few things in mind it should be a painless experience.

For starters, remember that while Facebook is mostly about keeping in touch with friends and Twitter is mostly about spreading news, Google Plus focuses on finding new people with similar interests. This plays to your advantage – potential customers who are serious about home improvement will come to you if your content is good.

Secondly, Google Plus is visual, far more so than Facebook. Again, this is a strength. Post pictures of recently completed jobs. Make sure you specify the location in the image's name. Post before and after shots of great projects you helped make happen. Home improvement is a visually powerful industry, and that means you'll be right at home on Google Plus.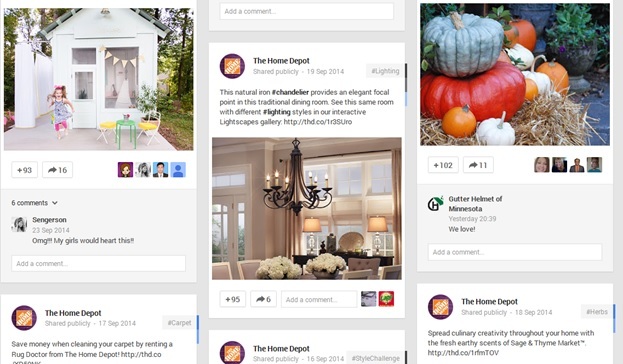 Would your customers rather read walls of text, or take in sharp, pretty images?
Photo credit: 
The Home Depot
Most importantly, don't get lazy and settle for posting the exact same message on Google Plus that you do on Facebook. Google has two true loves, and they are fresh content and good content. That means your profile has to be well filled out initially, and it also has to receive unique updates on a regular basis. 

That initial setup may be a little time consuming, but once you're up and running you'll be surprised by how quick and natural it becomes to keep your Plus profile humming along. Remember, one of the reasons Google Plus is growing so quickly is that despite its hundreds of millions of accounts it's still trailing Facebook significantly. That means simply having an active presence there can give you a leg up on competitors who have fallen into the trap of believing that Google Plus is an irrelevant joke.You'll have the last laugh when you see the kind of traffic you're building.