"Postcards? Are you kidding me? The only postcards I've ever gotten have been from my family and so-called friends, telling me that they're having a great time on vacation, and 'Wish you were here.' Besides, you can't enclose money in a postcard."
Hold on just a minute.
Didn't your friends send you a postcard from the Bahamas last winter? "That's what I'm talking about. I got a postcard and a lousy T-shirt."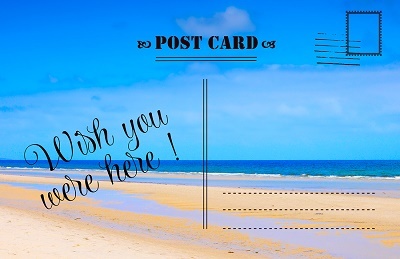 The postcard his friends sent.
And, didn't your dentist send you a postcard reminder before your last appointment? "Well, yes. I guess he did."
And, didn't you get a postcard from Kohl's with a peel-off sticker to reveal a hidden discount? "Yeah. I guess I did."
Did you remove the sticker? "Of course!"
And, by the way, didn't you send your friends a postcard from Hawaii this winter? "Yes. But that was payback!"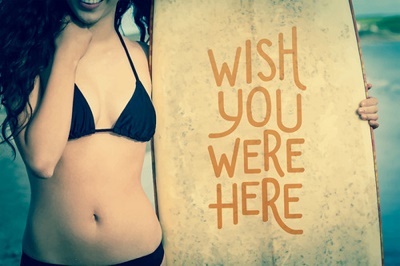 The postcard he sent to his friends.
How about you set aside your disdain for postcards and listen to some sound reasoning about how to get the most from postcard marketing. By "the most," I mean top-notch lead generation for your business.
So That's What Statisticians Do!
Did you know that they actually keep statistics on postcard marketing? (Sounds like an exciting way to spend your day.) Check these:
Only 35% of people surveyed ever read direct mail sales letters. That means that 65% of the messages go directly to File 13 or the shredder.
Only 7.9% of the 35% respond to a sales letter that they have read.
Let's do the math:
1,000 sales letters x 35% = 350 sales letters read
350 sales letters read x 7.9% = 27 responses
27 responses = a 2.7% response rate
52.5% of people surveyed said they actually READ postcards.
23.4% respond to marketing postcards that are relevant to them.
Now, let's do the math:
1,000 postcards x 52.5% = 525 postcards read
525 postcards read x 23.4% = 123 responses
123 responses = a 12.3% response rate: a significant statistical difference
The response rate to postcard marketing is 456% better than to sales letters delivered in envelopes!
So What Should Home Improvement Businesses Do?
Take some time to study new and proven techniques in postcard marketing and consider how postcard marketing can improve lead generation for your home improvement business.
To whet your appetite, you should also know that the customer acquisition cost for postcard marketing is less than that of email! Chew on that for a minute or two.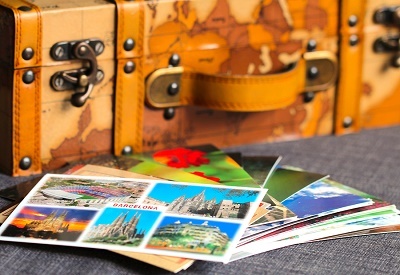 We're not talking about your grandmother's postcards.
Finished chewing? Now check out these recommendations about how to implement and execute a highly-effective postcard marketing campaign.
Get in it for the long-haul. Create a budget and a plan that includes repeated mailings. Consider starting with seasonal mailings that are ahead of the typical demand curve for different types of remodeling and home improvement jobs. Repeated mailings increase consumer awareness of your business.
KISS. You know what that means. One idea per mailing campaign. Focus on one message and make it obvious. This simple idea about simple postcards can increase standard response rates by as much as 20%.
Feature your contact information. Your goal is lead generation. Make it obvious how to contact you. That means location, phone number, and website URL.
Include a call to action. It could be as simple as peeling off a sticker to see what's underneath or an incentive for going to your website or a registration number for a featured event or giveaway at your location.
Personalize. This works great for people already on your mailing list. Many commercial printers worldwide have gone digital, meaning that they can take your mailing list, print the customer's name in the text of the card and make references textually or graphically that have a direct connection to specific addressees. It is excellent for customer acquisition, retention, and renewal.
We care about your home improvement business. We want your business to grow, and we are ready, willing, and able to help you do exactly that by helping to generate more qualified and convertible leads. Contact us and become part of a growing family of satisfied clients.