Do you like Google? Don't bother answering that, because the answer doesn't matter. Whether you like Google or not, they're the dominant force in the search engine industry. If you want to get home improvement leads, you need to get Google right.
The numbers speak for themselves. In December 2014, Google held 65% of the market, compared to Microsoft's 19%, Yahoo's 11%, and Ask's adorable 2%. The numbers are even starker when you look at mobile statistics, where Google's 84% runs rampant over Yahoo's 11% and Microsoft's 6%. Regardless of the context, Google is the clear winner.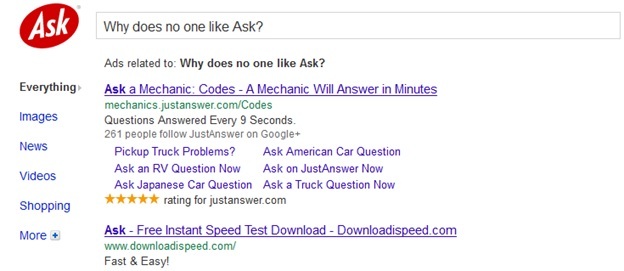 Does that mean you should ignore Yahoo and Bing, and focus exclusively on improving your Google ranking? No… 19 and 11 percent are nothing to sneeze at, and the more avenues you have for leads, the better. But the majority of your leads are going to come through Google, so that's where the bulk of your efforts should lie.
Google's dominance comes in part from simple entrenchment – it's become the go-to search engine for a majority of people, and it would take either a monumental mistake on their part or a historically compelling improvement by a rival to shake up the status quo. But there's also the fact that, time and time again, Google has proven itself to be the best at what it does. For home improvement businesses local listings and searches are so important, and Google has made it a priority to get them right. People looking to pay big money for home improvement projects want local results, and Google is the engine that gives it to them.

Getting Google right isn't easy. They're constantly changing their algorithm – sometimes in small, subtle ways, and sometimes with sweeping adjustments like Google Pigeon, which made getting local search right even more important. A strategy that gets you a front page ranking today could be useless tomorrow.
Keeping up requires you to pay attention to all the latest news and trends, meticulously compare the results of your various efforts and do plenty of good old-fashioned number crunching. But it is absolutely worth it, because if you get Google right you will see traffic – and leads will increase.
This may sound obvious to you, but it's easy to forget just how big and influential Google is. A service like Google is part of our daily lives, and that means you can sometimes take it for granted – if Google is giving you leads now, won't it always? If you get complacent with Google and focus too much of your efforts on other avenues, you'll get burned.
But if you remember that Google will always play a big role in your lead generation, and use your time accordingly, you'll reap the benefits. And if you worry that you'll forget, you can always find this reminder by Googling it.