It seems like business cards are going the way of the dinosaur, if dinosaurs had been concerned about generating home improvement leads. Do you really need to hand out your contact information on little pieces of dead trees in an era where anyone who's serious about getting some home renovation work is going to spend hours on Google looking through websites and reviews? The answer, surprisingly, is yes. Very much so.
There's something about the physicality of business cards that sticks in people's minds. Holding an actual thing with your name and contact information on it has more weight, literally and figuratively, than yet another Google search result. This is especially true if you find a way to make the card memorable.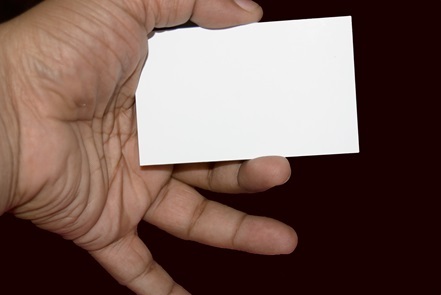 Leads can come from anywhere in this industry, and business cards are a great way to ensure that you're always prepared to take advantage of that. Say you're making idle conversation at a backyard BBQ, and the person you're chatting with mentions that they're thinking of redoing their patio so they can throw a party themselves. Introduce your business, hand them a card, and then get back to talking about football or crocheting or whatever you had been discussing earlier. It's easy, it's unobtrusive, and you may get someone thinking about using your services in less time than it takes to finish your hot dog.
The potential uses are endless. Give them to satisfied customers, and when they're thinking about doing another renovation in a year or two they'll have a physical reminder of the company that made them happy. Ask a related but non-competing business, like a home decorating store, if you can leave your cards on display in exchange for returning the favor. Were you making small-talk with a bartender who mentioned that he's working extra hours so he and his wife can redo their bathroom? Leave your card with a generous tip.
That last example sounds unlikely, but that's the point – you never know when the opportunity will arise, and there's no reason not to be prepared when it does. The more customers and potential customers who have easy access to your contact information, the better.
Best of all, it's a marketing tactic that requires little effort and few resources. Decent quality business cards aren't exactly going to break the bank, and once you get into the habit of handing them out it will be like second nature. If you get even a single sale from your cards they'll have paid for themselves many times over, and even if they're not helping with leads they're great for brand awareness. And if you drop them in enough restaurant fishbowls, odds are you'll win a free lunch sooner or later. If the worst case scenario for a lead generation strategy is free food, I say it's one worth investing in.